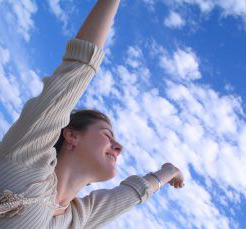 10 Keys to Joyful Living Audio Class
PLUS 4 Bonus Gifts:
Money, Wealth & Abundance Beyond Limitation!
The Access Consciousness™ Clearing Statement Explained with Ease!
Morning & Evening Meditations
A 60 Minute LIVE Group Coaching Call with Maureen!
~10 Keys to Joyful Living Audio Class~
What if there were 10 simple tools that you could use to 
create the life you've always desired and 
contribute to a truly conscious world?
Are you ready to unlock those parts of your life you've been working on forever?
I am so happy that I participated in this class, I LOVE IT!" ~ Much Gratitude, Jaci
The 10 Keys are designed to give you total freedom and make it easy to be conscious in life; the stepping stones to choosing your life instead of being the effect of someone else's point of view or anything else.  
They are based on the tools of Access Consciousness and are used by thousands of people all over the world and via this audio class series are available to you!
If the keys to making your life work were available, would you use them?
If there were a set of simple guidelines that would change your life and enable you to have everything you've always been asking for, would you go for it?
The 10 Keys to Joyful Living course is facilitated by Maureen McNamara and she brings the content to life in an engaging powerful way!
Working with Maureen is a joy!" ~ Mtich
Maureen is a professionally trained coach, healer and a certified Access Consciousness™ Facilitator with over 20 years of experience helping people to live the lives they love. She brings humor and joy into each class and believes laughter is a key to release limitation.
What are these magical keys that help you get unstuck
and start Living Joyfully?
Ask, "Would an infinite being truly choose this?"
Everything is just an interesting point of view
Live in 10 second increments
Live as the question (not as the answer)
No form, no structure, no significance
No judgment, no discrimination
No drugs
No competition
Don't listen to, tell or buy "the story"
No exclusion
Thank you so much for the amazing and wonderful and potent and change inducing class." ~ Tiffany
While this list may sound deceptively simple, the challenge is not in being able to list it, but in being able to apply it in daily life.
We often unconsciously allow these to run the show and can experience new levels of JOY when we step out of old patterns and into new possibilities!
Ready for more joy?
Bonus Gift 1: Money, Wealth & Abundance Beyond Limitation
How is your relationship with your money? What perspectives do you have with money… generative or limiting? Are the conversations you have about money expansive or riddled with judgment? What limitations have we been buying into for generations? Are you allowing yourself to be controlled by everybody else's financial reality? Are you allowing yourself to be effected by the social agreement that exists around the scarcity in this economy?
Maureen invites you to start dropping the junk and have true financial abundance! In this two- hour class Maureen blends humor, amusement and the Access Consciousness™ tools and processes to undo the patterns we may have been creating for centuries about money, wealth & abundance.
Are you ready and willing and now CHOOSING to have a shift in your financial future?

Bonus Gift 2: The Access Consciousness™ Clearing Statement Explained with Ease
Maureen has recorded an introduction to the powerful Access Consciousness™ Clearing Statement that thousands of people are using around the world to unlock limitation and clear out old thoughts, feelings & emotions that no longer serve you!
This simple, yet profound statement is facilitating people around the world in truly unlocking old limitation.
Bonus Gift 3: Morning & Evening Meditations
Would you be willing to open and close your day with time to honor you? What if you set intentions and began to employ the Universe to bring you the things you desire?
Wait, wait, wait- do you have thoughts like "I'm not good at meditation"? Cool- then don't consider these meditations, just consider it a chance to listen to me asking you super generative questions and assisting you to clear out what isn't working for you!
Keep these recordings at your bedside and listen as you awaken each morning and as you wind down each evening. Is now the time for you to Let Go & Live Now in a way that is way more joy filled and delightful than you could dream or plan?
Bonus Gift 4: **A 60 Minute LIVE Group Coaching Call with Maureen**
 Would you like to receive personalized coaching and processing that applies to YOU and YOUR LIFE directly?  Do you have questions about the Joyful Living Now package that you're excited to ask Maureen?
Join Maureen McNamara for YOUR 60 minute LIVE group Telecall and ask her YOUR QUESTIONS! We'll be accepting questions via email prior to the call if you are unable to join us live on May 24th.  Get ready to have her DEVELOP PROCESSES FOR YOU on the spot to unlock YOU from any BLOCKS that are keeping you from HAVING AND BEING ALL OF YOU!
Get a whopping 80% off The Joyful Living Now Package! 
But… maybe you don't really want things to be different. So these audio classes may not be for you. 😉
The Joyful Living Now Special Offer Package Includes:
The 10 Keys to Joyful Living – over 10 hours of fun, inspirational, and transformative classes 
            Regular Investment = $ 325
PLUS 4 Bonus Gifts
Money, Wealth & Abundance Beyond Limitation!
The Access Consciousness™ Clearing Statement Explained with Ease!
Morning & Evening Meditations
A 60 Minute Live Group Coaching Call with Maureen!
Regular Investment = Over $ 125
What would keep you from living the life you love?
Join us. Play with us. The time is now.
[add_to_cart item="JLN2012″ showprice="no" img="http://letgolivenow.com/wp-content/uploads/2012/04/10-key-price-badge-4-26.png" ]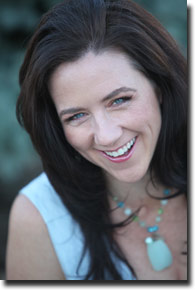 Maureen McNamara has been facilitating people to create and choose juicy fun-filled living for over a decade. As a life coach, a facilitator with Access Consciousness ™ and in her intuitive energy work she assists clients in unlocking limiting perspectives and having more of what they desire. Maureen brings in humor and lightness to ensure classes and conversations are both engaging and dynamic.
"What if your live was less stressful and more amusing?  Would that bring a smile to your face and more joy to your living?" ~ Maureen
 P.S. What would it take to easily and effortless live the life you love?
[add_to_cart item="JLN2012″ showprice="no" img="http://letgolivenow.com/wp-content/uploads/2011/07/add-to-shopping-cart.png" ]
"Maureen has such a phenomenal ability to facilitate the self discovery process." ~ Gayle
 "Thank you so much for the amazing and wonderful and potent and change inducing class.  I am so very thankful for you and your contribution to my life and the world (I'll share you!)." ~ Tiffany
"You did a wonderful job leading the class!" ~ Rebekah
 "Thank you for the fabulous class. So much to learn and what an impact :)" ~ Melanie
 "Oh yeah!!! Maureen's classes are divine. She caters to the energy that is there–YOU! No cookie-cutter script here….just divine improvisation of the infinite beings that show up at her classes on that day 🙂 So if you are on the fence about going….GO GO GO…..run don't walk and don't wait another minute 🙂 You will have more fun than you ever expected 🙂 JUICY, JUICY, JUICY 🙂 How does it get any more amazing than this??? GO MAUREEN!!!"- Carly 
"Thank you again for a fabulous day and some amazing tools! I really appreciate you!" ~ Meghan
"I enjoyed your class so much!  You have such a fun & unique approach." ~ Mo
 "What an amazing, amazing afternoon.  The group was amazing and the energy was so LIGHT!  I could have listened to you speak for hours.  It really was inspirational, eye and heart opening and uplifting." ~ Megan
 "Maureen – you made the learning fun/far more meaningful!" ~ Karen
 "I wanted to say thank you for the gift of your call tonight. You did such a great job. I love how playful you are, even on calls and teaching classes. It makes it so fun to be there!" ~ Katie 
"I love the thought of unleashing our limitations and judgments.  What else is possible?  Looking forward to some fabulous changes ahead!!!  Can hardly wait to see what unfolds!! " ~ Colleen
 "Thank you so much for such an amazing day! It was so great to see you. My friend said it is the best day she has had in forever!"  ~ Jill
"Since our time together, my awareness has grown exponentially, and my life truly is filled with ease, joy and glory *big smile*.  I sit here daily reflecting how familiar parts of my life have changed significantly and I am in awe of the profound difference in Self. There have been physical, emotional, mental and financial changes at lightning speed, and I know at my core, that they are here to stay, and allow more of ME to emerge and BE." ~ Cindy B.
"Thanks for always being a ray of sunshine and keeping me in question rather than conclusion!  You are a rockstar:)" ~ Julie
"You are so amusing and inspirational!" ~ Sophia
 " I have just participated in Maureen McNamara's class "Why aren't we laughing?  This reality is hilarious!". I had an hour of just pure fun and giggles. My mood is uplifted and Maureen has an amazing gift to look at this reality, everyday situations from a total different perspective, a funny perspective. She can pick out the funny side from all the trauma and drama that is so valued in our lives and that we buy in to every day.  Maureen is full of talents. She is funny, sharp, witty, has an excellent humor, manipulative in bringing out smiles and laughter in everyone. She is a gift to the world!" ~ Birgitta Thewlis 
"What an absolute treat to have your energy and loving light at the workshop this past weekend.  You are so dear.  The entire event shifted and lightened with your interactive class.  You tangibly helped people drop their heaviness and embrace the perspective of humor and light.  It is huge for folks to reflect upon the idea of our seriousness and how our culture values this tight, unpleasant, controlling box.  I will never be the same.  The ripple effect of your work is beyond belief.
My greatest appreciation to you for sharing your gift with the universe.  It will be amazing to be witness to your life path in years to come.  Go girl – change it all!  Show people how to laugh again." ~ Cinnamon
"You rocked my world in so many ways. Thank you SO much for your brilliance and your audacity to share it with all of us and the world. So many more await." ~ Kristin
"Thank you so much for your generosity, your joy, your care, your radiance, and the total gift of you. Because of your wonderful energy, I am taking another class with you. You are a blessing to my life.  Love and Light." ~ Vivi