A joy-filled week of
Dancing Through Life Beyond Limitation
March 12th-19th, 2016
Present Moment Retreat
Located in the quaint,  beautiful beach community of Troncones Beach in Guerrero, MX
Just 45 minutes from the Zijuatanejo/Ixtapa Airport (ZIH) 

Join Marie McKay, Black Belt Certified Nia Instructor and Maureen McNamara, professionally trained Life Coach, Speaker and JOYologist for a week in paradise.
Move and be moved in daily open air Nia classes with Marie. Release judgmental behaviors, thoughts and patterns while creating joy-filled limitless living in classes, coaching and clearing sessions with Maureen.
Present Moment Retreat's unique eco-conscious resort combines the luxuries of hotel beach resort/health spa with the tranquility of an intimate spiritual center offering the opportunity for physical, mental and spiritual rejuvenation through yoga, meditation, dance and the healing arts. In addition, create your own adventure on a kayak tour, horseback ride, or surf lesson. In the evening, unwind with live entertainment, take a stroll on the beach, or check out the nightlife in one of the nearby towns.
Whether you're looking for an energizing adventure or simply to relax by the pool and indulge in a massage, there is something for everyone. This entire week we encourage you to do what you want to do, when you want to do it.
All ten deluxe thatched roof bungalows are nestled between the mountains and the ocean with spectacular views and breezes, just steps from the beach. The chef of Present Moment's kitchen intertwines the heart and soul of gourmet spa cuisine to create dishes that linger both on the palette and in the mind combining only the freshest of Mother Nature's natural ingredients. 

 Retreat package SUMMARY:
Ocean-view private or shared bungalow for seven nights
Airport taxi transfer to and from retreat
Daily Nia class (es) with Marie
Daily Joyful Living classes/ sessions with Maureen
One class daily of Yoga, Qigong, Meditation and dance classes offered by retreat staff
Daily gourmet spa cuisine for breakfast and dinner prepared with fresh and natural ingredients
1 Wellness session of your choice (reiki, massage, crystal bowls…)
Live evening entertainment and drum circles
Miles of unspoiled beachfront perfect for sunbathing, reading, swimming, running, boogie boarding…
Priceless YOU time!
Do you already know you would like to Move & ReJuve in 2016?
Save your spot for $500
2016 Rates per person
$ 1767 (incl. 19% tax) Triple/ Quad occupancy /if you share with 2/3 friends (twins beds)
$ 1867 (incl. 19% tax) Double occupancy /if you share with a friend (queen & one twin)
$ 2620 (incl. 19% tax) Single occupancy (one queen bed)
We have limited space for single occupancy bungalows.
Bungalows are first come, first serve.
This joy filled week will fill up quickly
and we would love to have YOU with us.
Join us?!
Save your spot today: $500

Additional items not included:
airfare to/from Ixtapa/Zihuatanejo (ZIH)
additional spa/adventure services
additional food and beverages & tips

(approximately $120)
Some travel details:
Book your travel to arrive on Saturday the 12th and depart Saturday the 19th
Final booking of your flight is not necessary prior to retreat registration.
You must have a valid passport for this trip. NOTE: your passport must have at least 6 months remaining before expiration to be valid.
For more information:
Marie McKay: hussmarie@hotmail.com
Maureen McNamara: Maureen@LetGoLiveNow.com
Retreat Center Website: www.presentmomentretreat.com
~ About Marie & Maureen ~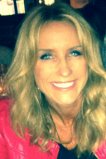 Marie is a Minneapolis based Black Belt Certified Nia instructor and has been leading energizing, educational and inspiring classes throughout Colorado and Minnesota since 1999. She is a dynamic instructor who brings enthusiasm and a passion for personal growth and development to every class.
With Marie's guidance you will discover the joy and healing power of consciously living in your body. Your body will sweat, your mind will relax and your soul will soar as you learn to dance through life and find your own groove! www.NiaNow.com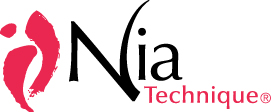 Nia is a sensory-based movement practice that leads to health, wellness and fitness. Drawing from disciplines fo the martial arts, dance arts and healing arts.
Nia empowers students to connect to their body, mind, emotions and spirit through movement. Every experience can be adapted to individual needs and abilities. Step into your own joyful journey with Nia, and positively shape the way you feel, look, think and live.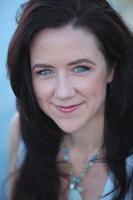 Maureen is a Denver based professionally trained Life Coach, Speaker and JOYologist. She has facilitated hundreds of workshops for clients all over the globe, her conversational style and humor keep classes engaging, fun, powerful and transformative.
Maureen is committed to empower you to unlock your limitations while sharing tips & tools that you can use immediately to create way more ease and joy in your life.
Learn concepts and tools to let go of what is no longer working in your life
Clear out limiting beliefs that are holding you back
Use potent questions that set the Universe in motion to bring what you desire
Learn processes and tools to end judgment
Find a new level of appreciation for the gift that you truly are
Daily interactive playshops, meditations or sessions are powered by a variety of tools from; Psych-K™, Access Consciousness™ and Cellular Release™ that actually work to change anything that is not benefiting you in your life. Learn valuable ways to transform yourself and the world around you with techniques that will help you feel more Joy and Happiness.